ELITE KIDS ON AND OFF THE TRACK
SPRINTS JUMPS AND RELAY CLUB
MACKTRACK.US Speed Development Organization
believes if you put in a lot of practice, with the right drills,
mental prep and nutrition you can perform better in any sport you enjoy.
With 20 plus years' of experience coaching high school and youth track and field
we've seen
enough to know what works and what absolutely does not work.
There are things you can do that will actually hurt your performance. We offer you helpful
tips
that will elevate your game as an athlete and coach.
2022 INDOOR SEASON STARTS
FOR PRACTICE TIMES & LOCATIONS
_________________________________________

MISSION
OF
MACKTRACK ELITE
Is to provide an opportunity for youth to develop spiritually and physically through Track and Field. To assist youth in enhancing their academic development by providing a positive environment, with knowledgeable mentors to assist youth in their academic achievement. To foster a safe environment which nurtures, develops, and exposes youth to a competitive atmosphere that garners self-confidence and self-respect. To serve the public interest by allowing maximum participation for anyone who desires to reach their full potential as an athlete, student, and individual. To create an educational and competitive experience within an atmosphere of sportsmanship. We strive to develop and realize individual and team potential by promoting high standards of competence, character, civility, and citizenship.
MACKTRACK ELITE SJ&RC believes that participation in athletics can provide students with the opportunity for personal growth. Teamwork, the mental and physical challenges of training and competition, and the experience of winning and losing graciously and respectfully are important life lessons that will serve athletes well in their future.
Character is an important component that requires time and effort. Coaches and parents can help students develop such habits by discussing, modeling, and reinforcing the desired attitudes and beliefs over time. We also understand that participation on this team demands a commitment that involves both dedication and sacrifice. This is required of not only athletes, but also of coaches and parents.

MACKTRACK ELITE SJ&RC is aware that students participate in athletics for various reasons:
Therefore, as an organization, we commit to the following:
· Offer athletes a safe and enjoyable experience
· Provide the greatest possible opportunity for athletes to participate in both practice and competitions
· Promote personal improvement in skills, physical condition and knowledge of the sport; and
· Promote programs of excellence that accomplish the above and lead to success on and off the track.
In order to achieve these goals, we hold the following positive expectations for
the primary stakeholders in our program.
HERE YOU WILL BE TAUGHT THE BASICS OF TRACK AND FIELD AND WILL BE EXPOSED TO MORE THAN MOST OTHER KIDS WHO YOU WILL COMPETE AGAINST. YOU WILL BE TRAINED AT A HIGH LEVEL. THIS IS A SPRINTS & JUMPS CLUB! SPRINTS 55 METERS TO 800 METERS, HURDLES, AND JUMPS ONLY! TRAINING METHOD IS A HIGH-INTENSITY ENDURANCE SPEED PROGRAM (LONG TO SHORT). THIS TEAM IS FOR THE SERIOUS-MINDED PARENT AND ATHLETE. WE WILL TRAVEL FREQUENTLY.
COMPETITION:

WE COMPETE IN USATF, AAU, AND INTERNATIONAL TRACK MEETS.
PRACTICE TIMES AND LOCATIONS:
TEXT #786-395-1556 BEFORE COMING!
KEEP 10FT FROM OTHER ATHLETES. CLOTH MASKS WORN AND UP ON FACE WHILE CLOSE TO OTHER ATHLETES AND ADULTS. MASKS CAN BE PULLED DOWN WHILE ACTIVELY RUNNING. KEEP HAND SANITIZER IN YOUR DUFFLE OR BACKPACK.
UNIFORMS:
MACKTRACK ELITE LOGO UNIFORMS MUST BE WORN DURING ANY COMPETITON! YOU MAY PURCHASE ANY ITEMS YOU'D LIKE FROM THE MACKTRACK ELITE STORES LOCATED HERE ON THE TEAM SITE.
REAL RUNNING SHOES MUST BE WORN TO PRACTICES AND MEETS. GOOD SHOES HELP PREVENT INJURY! YOU CAN PURCHASE REAL RUNNING SHOES FROM ANY RUNNERS ROOST, WHERE WE HAVE A TAX-FREE TEAM DISCOUNT.
$150.00 PER MONTH TOTAL $1800 PER YEAR
DISCOUNTED ONE-TIME PAYMENT OF $1200 PER YEAR
PAYMENT COVERS COACHING, INDOOR AND OUTDOOR SEASONS COMPITITION FEES, AND SUM TRAVEL COSTS*.
SERIOUS MINDED TRACK AND FIELD PARENTS AND ATHLETES ONLY.
CONTACT: TEXT ONLY!!! 786-395-1556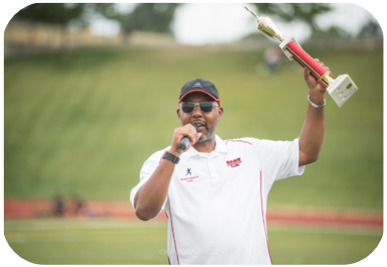 Coach Rob was introduced to track and field by Hall of Fame Coach Don Gatewood, while attending Montbello High School in Denver Colorado. His dedication and commitment to Coach Gatewood's program of fundamentals, teamwork and leadership on the track as well as in the community allowed him to excel as a member of Gatewood's three-peat State Championship team and fostered his desire to coach.
After leaving high school, Coach Rob worked odd jobs from collections, moving furniture, customer service, full time church ministry, disc jockeying and radio station voiceover work. With his love of track and field and wanting to assist young athletes reach their potential as athletes and responsible citizens. Coach Rob was given his first opportunity to coach by Marcus Walker his mentor. Mr. Walker ran his own track club in Denver, CO and brought Coach Rob in to train his sprinters and jumpers. Mr. Walker became the Athletic Director at Monbello High School in 1994 then hired him as an assistant coach where he coached for 6 years.
Coach Rob has coached for various summer track programs for the past 23 years including; Marcus Walker Track Club Denver, CO; Southern Striders TC Houston, TX; Carl Lewis Athletic Stars TC Houston, TX; Florida Elite TC Orlando FL; Ft. Lauderdale TC Ft Lauderdale, FL and Quick Reaction TC Lauderdale Hill, FL. Earning his Colorado Coaching Certification in 1994.
Today he continues to focus on teaching the fundamentals that have created State Champions and All-Americans in relay events, sprints 100 – 800 and jumps. He prides himself with understanding that the development of young athletes holistically is the key to creating college athletes, college graduates and great citizens.
Photos By KYMORA JAXSONROBMACKMEDIA.COM Photography
Videos by Dudley WittZenobia's Dad See More On His Youtube Channel
HELP OUR YOUTH ATTAIN THEIR GOALS
Track and Field is relatively inexpensive; however, our small tuition fee does not fill our budget requirements. Additional expenses are needed towards facility rental, race entrance fees, transportation & equipment. Some of our athletes are also unable to purchase uniforms, shoes, or travel to training camps. We are asking families and business to donate an item, cash, gift card/certificate, or service. This is a great chance for families or local businesses to support its community's youth. If you would like to make a company donation purchasing equipment such as track equipment, banners, uniforms or a tent, we will dedicate it to your company. MACKTRACK ELITE athletes are some of the hardest driven and academically gifted kids in the state of Colorado. Any donation you give would be much appreciated. By donating to this nonprofit organization, we will acknowledge your business or your family at our next event.
This donation may be tax deductible. Thanks for your support.
MACKTRACK ELITE SPRINTS JUMPS RELAY CLUB INC. 501(c)3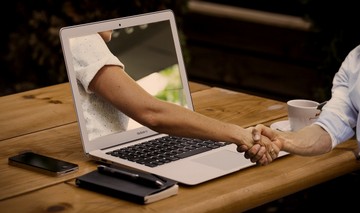 Share Our Donation QR Code With Family & Friends From Your Phone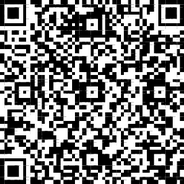 MACKTRACK ELITE UNIFORM & APPAREL SHOPS
***MUST PURCHASE A UNIFORM AT MINIMUM***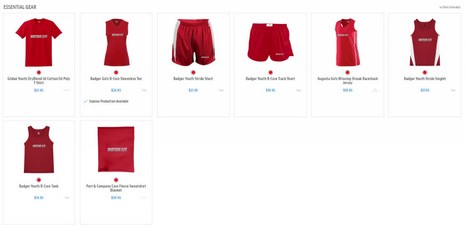 MUST HAVE GOOD REAL RUNNING SHOES
OFFICIAL SHOE STORE FOR US IS "RUNNING ROOST"
TELL THEM YOU ARE WITH "MACKTRACK ELITE"
MAKE SURE TO GET SHOES TAX FREE* WITH
THE STUDENT DISCOUNT*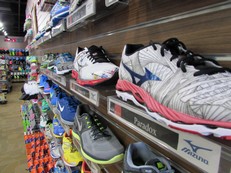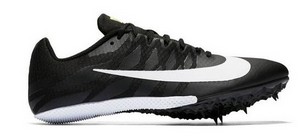 GO SHOPPING NOW!!!
Mail Donations To: 3664 Magnolia Street. Denver, CO 80207
Text Only! 786-395-1556
Coach Mack
Email: speed@macktrack.us
Website: www.macktrack.us